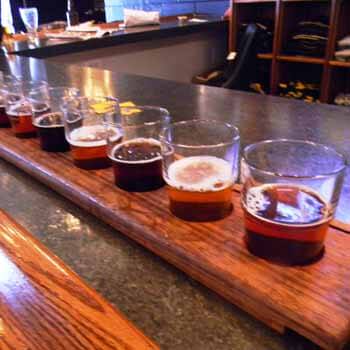 Wolverine Brewing Co.
2019 W Stadium, Ann Arbor, MI 48103 | (734) 369-2990
Beer lovers traveling with Limousine Ann Arbor in the Lodi Township area really owe it to themselves to stop in to Wolverine Brewing Co. for some yummy food and drink. This is one of the most amazing places to catch a live band in the area, and they really get some of the best ones coming in to show off their skills. Certainly adds to the overall experience here. In terms of your personal recreation, you'll enjoy throwing some old fashioned steel-tip darts and even playing foosball like back in the day! The beer they brew is the stuff of dreams - it's our favorite local beer! You'll find this memorable place at 2019 W Stadium, Ann Arbor, MI 48103 and you can call them up for reservations or more information at phone number (734) 369-2990.